Windsor & Districts Historical Society Inc
protecting the heritage of an area we love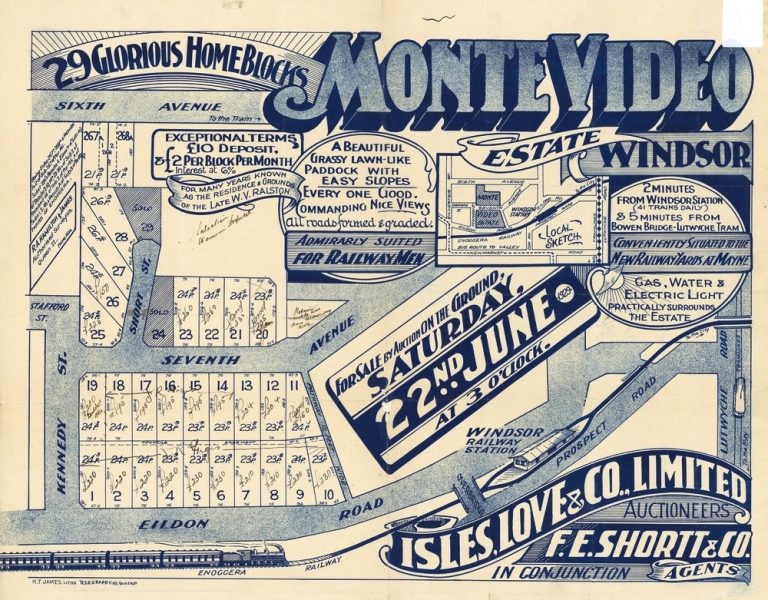 The Society has a collection of copies of over 100 historical estate maps of the area.
Was your house built on one of these estates?
Prints can be ordered from the society and make a great addition to any home decor.
by renowned artist Tony Walker.
Tony Walker has spent some time in the area that was once the Town of Windsor, creating sketches of historical buildings and places.
Prints of these sketches can be purchased through the Society and make a great feature in any home.
Local identity Peter Latemore, an authority of classic "Queenslander" house designs, will give a free talk about the "Corley Explorer" project, at the Windsor Council Chambers, Lutwyche Rd, the home of the Windsor & Districts Historical Society Sunday 15 August 4pm.       Everyone is invited and refreshments will be provided. From the 1960s to
Read More »
About the Society
Situated five minutes north of Brisbane's city centre, the suburb of Windsor is steeped in the history of Brisbane.
As one of Brisbane's older suburbs, the landscape of Windsor is sprinkled with grand old homes, majestic Queenslanders, heritage-listed buildings and renovated workers cottages. Hilly parts of the suburb boast stunning city views, while the low-lying areas enjoy the calm tranquillity of Enoggera Creek.
The Windsor and Districts Historical Society Inc is based in the former Council Chambers, a quaint old stone building, constructed in 1897 from stone carved out of the nearby Windsor quarry. The old building and quarry are now heritage-listed and can be visited for a glimpse of this fascinating piece of Brisbane history. Visitors to the area can also visit the Windsor War Memorial located near the Chambers building and admire the beautiful old stone cenotaph.